What is Litsea Cubeba?
Besides may chang, litsea cubeba is also known as mountain pepper and exotic or tropical verbena. However, the plant is a relative of rosewood, cinnamon, and the laurel tree, not lemon verbena as the name would suggest.
The tropical tree can grow from 20-40 feet high and is often planted as a windbreak in China, where it grows natively. China is the main producer of the oil, even though the tree is cultivated in Japan and Taiwan as well. Much of the oil is used in its country of origin.
The fruiting tree is sometimes called 'aromatic litsea,' as it produces fragrant leaves and small flowers that are reminiscent of lemongrass. Although oil can be extracted from the leaves, it is of inferior quality to that of the fruit oil.
While most essential oils from fruit is obtained through expression, the volatile essences of may chang are procured through steam distillation.
The fruit yields approximately 3-5 percent oil, and the demand for the oil is high. It is often processed chiefly to obtain citral, its main component. In 1986, it was estimated that 500 tonnes of the oil was produced, but recent production estimates are around 1500 tons annually.
Cubeba oil blends well with citrus oils like geranium (Pelargonium graveolens) and sweet orange (Citrus sinensis), spice oils like black pepper (Piper nigrum) and ginger (Zingiber officinale), floral oils like lavender (Lavandula angustifolia) and more.
The oil is non-toxic and non-irritant, however it can cause sensitization in some people.
Litsea Cubeba Essential Oil Uses
May chang essential oil is used extensively in fragrancing. It can be found as an ingredient in air fresheners, colognes and perfumes, deodorants, and toiletries. You can find it in citrusy-type perfumes and products.
A famous ancient Taiwanese spice, litsea cubeba is also widely used in the food and beverage industry. The fruit is made into a hot spice, while the flowers flavor medicinal teas. In addition, the roots and branches have long been used in Chinese medicine.
There are numerous ways to enjoy this oil in home aromatherapy.
Relaxing Party Diffusion
The oil of litsea cubeba has beneficial effects on the mood. It can be diffused during parties when you want a relaxing atmosphere. Combine it with other calming oils like ylang ylang (Cananga odorata), geranium (Pelargonium graveolens), or clary sage (Salvia sclarea).
Horse Stables
Flies are a serious pest and irritant to anyone that has been around stables for any length of time. They can seem near impossible to keep away and can become doubly problematic when landing, or worse, laying eggs on horses or other animals.
Certain oils are excellent in deterring flies:
May chang (Litsea cubeba)
Eucalyptus oils (various)
Citronella (Cymbopogon nardus)
Lemongrass Cymbopogon citratus/flexuosus)
Peppermint (Mentha piperita)
Neem (Azadirachta indica)
The oils can be blended with water into sprays or in some cases, to wipe down the horses. Be sure to consult a reputable book that addresses essential oil use with animals beforehand.
Inhalant for Assertiveness and Confidence
When you are in need of a boost of confidence, inhaling essential oils can help you be more assertive. Add a blend of litsea cubeba, geranium (Pelargonium graveolens), and ginger (Zingiber officinale) to a personal inhaler and carry with you to inhale when needed.
Litsea Cubeba Essential Oil Benefits
Litsea is an antiseptic, disinfectant, and insecticide. It is also a digestive and stomachic, making it beneficial for the digestive system. Here are some of the benefits of this lemony oil.
Reduces Oiliness
If you have a problem with oily skin, try adding litsea cubeba to your routine. It is useful for acne, oiliness, boils, and excessive perspiration.
You can also use the oil in natural deodorants and it will double as an insect repellant.
Repels Insects
As mentioned in the uses for may chang above, many essential oils are excellent in deterring insects. Neem oil is one of the most effective oils in keeping many different types of insects at bay.
Unfortunately, it is not the best smelling oil, so you may not want to use it all the time.
This is where oils like litsea cubeba or peppermint come in handy. They smell great, and will also help keep many pests away from you.
Unfortunately, with the numerous different types of species of insects and rodents, it is nearly impossible to determine with 100 percent certainty which oil will solve your particular problem.
It is often necessary to test different oils and blends to see which ones your type responds to.
Besides the oils listed for flies above, the following are good ones to test on your pests:
Catnip (Nepeta cataria)
Lavender (Lavandula angustifolia)
Cinnamon(Cinnamomum zeylanicum)
Thyme (Thymus vulgaris)
Basil (Ocimum basilicum)
Black Pepper (Piper nigrum)
Clove (Syzygium aromaticum)
Cedarwood atlas (Cedrus atlantica)
This list is by no means exhaustive, as there are plenty more oils that you can find that could help you.
Regulates Mood
If you find that you or a family member is having happy moments followed by anger or sadness or is experiencing different types of mood swings, litsea cubeba may help.
The oil relaxes nervous tension and can help calm anxiety and stress. Try diffusing next time if one of these issues creep up. If you would like to use a blend, add bergamot (Citrus bergamia) and lavender (Lavandula angustifolia) to litsea in your diffuser.
Use This Infographic On Your Blog
Litsea Cubeba Essential Oil Research, Facts, and Studies
There are not many studies to be found on litsea cubeba oil. However, one in particular is quite promising.
Lung Cancer
Non-small cell lung carcinoma (NSCLC) is one of the most pervasive and deadly of cancers in the human body. It is often resistant to traditional chemotherapy methods, and therefore, other methods of fighting the disease are necessary.
Researchers discovered in a study from 2012 that the vapor from volatile oils obtained from litsea cubeba seeds was effective in decreasing proliferation of and even inducing apoptosis of NSCLC cells.
This action occurs due to the vapor's deactivation of Akt (Protein Kinase B), which is responsible for multiple cell actions and is largely responsible for cancer cell proliferation and survival.
One massive benefit of this treatment is that the retardation of cycle progression and apoptosis through the deactivation of the Akt from the volatile oils is that it occurred simply through inhalation of the vapors. [1]
In another review, it was found that the leaf oil, which is high in 1,8 cineole, did not have the same effect against cancer cells of liver, lung, and oral cancer cells as that of the high citral fruit oils. [2]
Antibacterial Activity
In 2010, researchers obtained essential oil from various parts of the litsea cubeba: the fruit, leaves, flower buds and flowers, roots, and stem. They performed gas chromatography and mass spectrometry (GC/MS) tests on all of the oils to determine constituents.
They then tested the oils against different strains of bacteria, and found that all were susceptible to the oils. This shows the various parts of the plant could prove to be beneficial in modern medicinal treatments against bacteria. [3]
Conclusion
May chang, otherwise known by its botanical name of litsea cubeba, is not one of the most widely known oils to home aromatherapy enthusiasts. However, it has enjoyed many uses throughout the centuries both ancient and modern.
The oil is reminiscent of lemongrass, although the two are not related. Citral is the main component of litsea, and the oil is often produced just to obtain the chemical.
Because of the lemony scent, may chang is often used in citrus-scented perfumes and body care products. It is also used widely for flavoring.
At home, the oil can be used in numerous ways. It can be diffused to regulate mood and ease anxiety. If you have horses, this is one of the oils that can help you keep flies away from them.
Besides flies, litsea can be helpful around the home to keep other pests and insects away, and it smell much better than neem oil.
Add this oil to skin care blends to help reduce oiliness and acne. Use it in an inhaler by itself or combine with other oils in a blend to use throughout the day for confidence.
Safety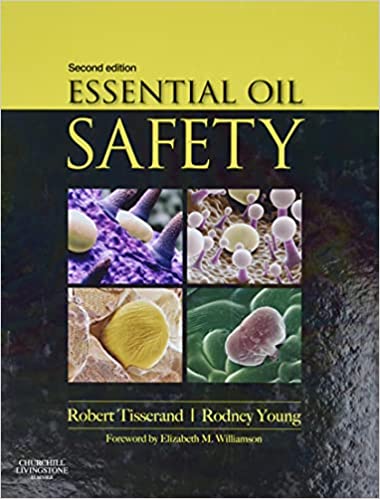 Correct selection and use of essential oils is crucial to ensure that you enjoy the best benefits of oils, without any of the downsides. Remember, some essential oils can be very potent and powerful. We therefore highly recommend this book to all of our readers: Essential Oil Safety: A Guide for Health Care Professionals 2nd Edition