Do you suffer from allergies?
Crazy itchy skin, a stuffed up nose and a tight chest, swollen and watery eyes — everybody's experiences with allergies are different. The common thread is that all allergy symptoms make your life miserable and force you to avoid things you otherwise enjoy.
The good news is essential oils can be a wonderful help with some of the most common allergy symptoms.
So how can essential oils help with your allergies? Read on to find out all the details, including safe, easy-to-follow recipes to deal with 6 of the most annoying allergy symptoms.
Use This Infographic On Your Blog
Allergy symptom #1: Hives, rashes, and skin irritation
Rashes and hives a classic allergy symptom. One moment, things are just fine. The next moment, you notice you're constantly scratching an itch that won't go away. You look down at your arm, your chest, or your leg, and you notice red, swollen bumps along with the scratch marks you've just made.
Congratulations, you've got an allergy-induced rash.
To start with, a rash is unsightly and the itching can drive you crazy. To make things worse, continuing to scratch can further irritate or damage your skin — to the point where you get an infection.
It turns out itching is actually a sensation closely related to pain. Also, inflammation is a big component of allergy-cased itching and rashes. Put those two things together, and it becomes clear which essential can help with rashes.
First off, there's German chamomile essential oil, a unique essential oil with a deep blue color. The unusual color of German chamomile is due to the presence of chamazulene, a powerful anti-inflammatory constituent of this oil.
Second, we have lavender essential oil, which is well-known for its ability to soothe pain thanks to two of its main constituents, linalool and linalyl acetate. Since pain and itching are closely related, lavender oil can also help us subdue itching.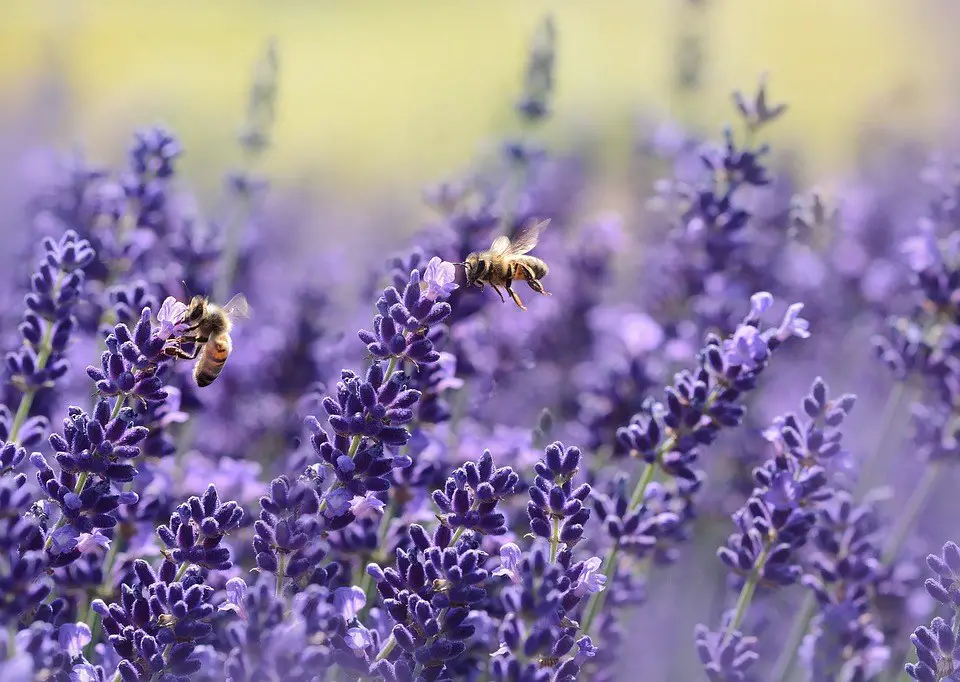 How do you actually use these two oils to get rid of your annoying rash? There's no better way to do it than a simple topical application. Here's the recipe:
No-rash salve
Simply mix the oils together, and apply the blend directly to the area where you are experiencing the rash. You can apply this blend safely several times a day as long as the rash is bothering you. If some of the blend is left over, simply store it in a small bottle in your fridge.
By the way, the above topical recipe is appropriate for adults. To see how you should adapt this recipe for kids of different ages (you'll need to use less essential oil), check out the tables in this article.
Allergy symptom #2: Stuffed-up nose
This frustrating allergy symptom is the result of two things. First off, your nose starts to secrete mucus as part of the general allergy response. Second, sinuses, capillaries, and airways constrict as another part of that same response.
The outcome is you can't breathe, you have trouble sleeping, and you rub your nose raw with tissue paper while trying to keep yourself presentable.
So how can essential oils help?
Well, many oils can help relax airways (more on this in the next section). Also, other oils act as decongestants and expectorants — helping you get rid of the extra mucus. Here's a recipe to help you do both:
Clear sinus steam inhalation
Bring a pot of water to a boil. Allow it to cool only slightly, and then add the essential oils to the water. Lean over the pot and inhale deeply. You can also use a towel to cover your head and the pot for more concentrated effects.
Safety note: peppermint essential oil contains menthol, a compound that's known to slow down breathing in babies and young kids. If you are planning on using this recipe with a child under the age of 3, omit the peppermint oil and just stick with the spike lavender.
Allergy symptom #3: Difficulty breathing
You might think we just talked about this — and it's certainly true that difficulty breathing is related to a stuffed up nose. But the same processes that can cause your sinuses to constrict and become stuffed up can also make the airways in your chest tighter, causing you to wheeze or have other breathing problems.
Using the steam inhalation recipe from the section above should also help open up other constricted airways. However, here's a second recipe specifically for clearing up chest tightness. It's based on this study of using essential oils to treat symptoms of an upper respiratory tract infection.
Big breath inhalation
You can simply put a drop of each essential oil on a cotton ball and inhale from there. Alternately, if you have a home diffuser, just use equal parts of the above essential oils in it.
By the way, the same safety warning applies here as in the previous section: you shouldn't use peppermint oil with kids under the age of 3. A similar restriction applies to eucalyptus oil as well.
Allergy symptom #4: Watery, itchy eyes with puffy, swollen eyelids
This allergy symptom can be particularly annoying. Just as with allergy-induced rashes, red, swollen eyelids can be maddeningly itchy, and rubbing them will only make things worse. In addition, they make you look worn out and they even make you feel like it's always time for a nap.
A similar topical recipe can help with swollen eyelids as with other inflamed skin. However, because the skin around the eyes is thinner and more sensitive, a less-concentrated dilution is in order. Here's a simple recipe using a 1% dilution:
Clear eyes roll-on
Combine the oils and add them to a glass roll-on bottle (here's a 6-pack from Amazon). The roll-on bottle allows you to take this blend with you throughout the day, and if you're suffering from allergies, it can prove to be a real life-saver.
Allergy symptom #5: Fatigue
Fatigue accompanies allergies for many reasons. For example, a stuffed up nose or other breathing trouble can interfere with deep, restful sleep. Swollen, heavy eyelids can make you feel like you've been up for ages and that it's time to go to bed — even if you've just gotten up.
And when you add in the added load of your immune system working overtime in response to a harmless substance (the definition of an allergy), it's easy to see why allergies make you feel exhausted, listless, and cranky.
Essential oils can be a big help here.
Of course, dealing with other allergy symptoms, such as a stuffed up nose, might also indirectly reduce fatigue.
However, many essential oils are also known for their direct, energizing properties. Here's a simple recipe based on a diffuser blend by Andrea Butje's Aromahead Blog that can pick you up if allergies have run you down:
Allergy blues dispeller
Honestly, each of these essential oils, inhaled straight from the bottle, should help you feel more awake and energetic. You can also use a blend of equal parts of these oils in your home diffuser, or simply put a drop of each oil on a cotton ball and inhale.
Allergy symptom #6: Headaches
This final allergy symptom can be a killer. Allergy headaches often result from stuffed up sinuses, but there are people who experience forehead-splitting headaches even if allergies don't get them all congested.
Many essential oils are very effective for treating headaches, and there are dozens of recipes that could be useful in this situation. Let's just stick to two common oils we've already used for dealing with other allergy symptoms: lavender and peppermint.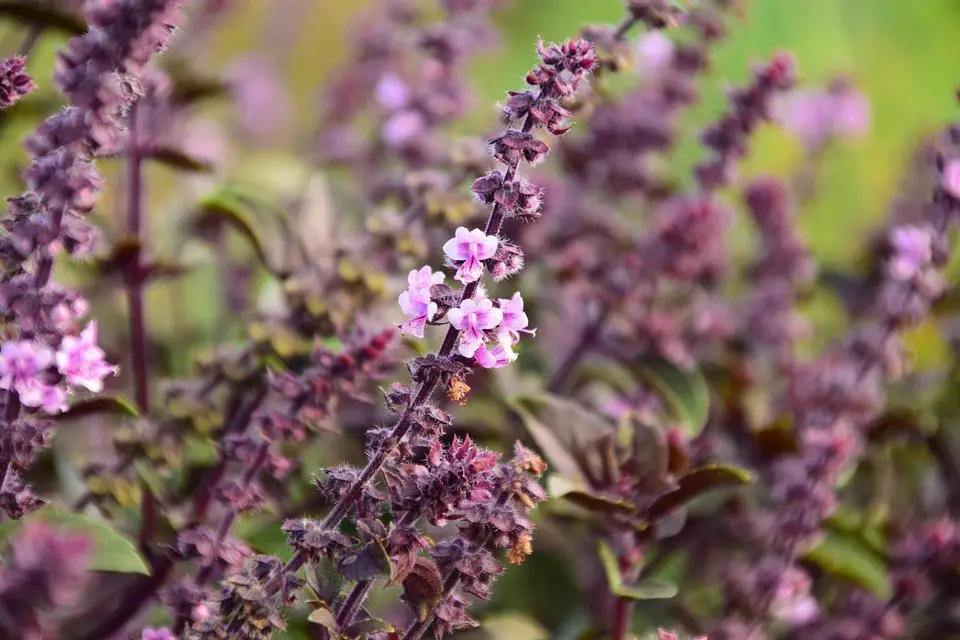 As mentioned, lavender oil has very powerful pain relief properties. The same is true for peppermint oil, which scientists have studied specifically as a treatment for headaches — with very encouraging results. Here's a simple recipe combining these two oils for headache relief:
Headache release lotion
Blend the oils together, and apply this blend to your temples and the top of the back of your neck. You can also inhale both lavender and peppermint oils for added headache relief.
Where to go from here
Essential oils can offer real relief from annoying allergy symptoms, and the good news is that a few popular essential oils is all you really need.
Simply stock up on basic oils such as lavender, peppermint, and chamomile, and the next time your allergies try to mess with your life — you'll be prepared.
Have you tried any of these recipes? Or do you have effective allergy recipes of your own? Share your experiences with us below in the comments.