What is Pine?
The pine tree is a long-living evergreen. Cultivated trees are typically 30-60 feet, but those in the wild can reach more than 100 feet. In 2016, what was presumed to be the world's tallest pine tree was found in Estonia, reaching a sky-scraping height of 152 feet and thought to be about 214 years old. [1]
The younger the tree, the more orange-red the bark, which becomes darker towards the bottom as the tree grows. This older bark may be dark red or greyish in color. The lower bark is fissured while the upper is flakier.
The double needles are stiff and bluish-green and are 2-3 inches long. The pine cones are the same length but are reddish-brown. When these cones open, the seeds spread far distances.
One of the most popular uses of P. sylvestris is erosion control, such as in distressed areas caused by coal mines. These not only shore up the land but provide home and cover for animals.
Scots pines are highly valued around Christmas, and these planned crops are also favored for the high demand of the ornamental tree during this time of year.
This pine cultivar is native to Eurasia but has since been introduced to many other areas, including Canada and the United States. It is related to the Jack pine (P. banksiana), Ponderosa (P. ponderosa), and Swiss Mountain pine (P. uncinata).
Other common pines include the red pine (P. resinosa), white pine (P. strobus), and piñon pine (P. edulis).
There are over 120 accepted pine varieties, yet only a few produce essential oils. These include red and white pines mentioned above, dwarf pine (Pinus mugo var. pumilio), black pine (P. nigra) and longleaf pine (Pinus palustris). Many are used to produce turpentine. [2]
You may have also heard of pine tar. This is a sticky substance that is created through heated and pressurized decomposition of the pine wood.
It was historically used in the maritime industry on wooden ships and is now used in soaps, roofing, the veterinary field, and treatment of tree limbs. [3]
Most pine oils are steam distilled from the pine needles, although some varieties yield oil from the heartwood and branches as well. Inferior oils are produced by wood chips.
When looking for pine needle essential oil, it is just as imperative to pay attention to the botanical name as it is with any other oil. Scots pine oil will be either pale yellow or clear.
Pine needle oil blends well with bergamot (Citrus bergamia), cedarwoods, chamomiles (Roman, German), cypress (Cupressus sempervirens), juniper berry (Juniperus communis), lavender (Lavandula angustifolia), lemon (Citrus limon), tea tree (Melaleuca alternifolia), and more.
Pine Essential Oil Uses
Pine oil from P. sylvestris is one of the more readily available and safest to use at home.
That being said, it can cause problems like irritation on sensitive skin. A skin patch test is recommended.
Aromatherapy for Air Quality
Whether at work, at play outside, or relaxing in our homes, we are constantly bombarded with toxins in the air. Unseen microbes come from a myriad of places, from the more obvious such as traffic pollution to the often unthought of, like our air conditioning and heating systems.
Thankfully, essential oils such as pine oil can help clear the air of some of the unseen threats that can affect our health. Others include:
Cedarwood atlas (Cedrus atlantica)
Cypress (Cupressus sempervirens)
Eucalyptus lemon (E. citriodora)
Grapefruit (Citrus paradisi)
Lavender (Lavandula angustifolia)
Lemon (Citrus limon)
Lemongrass (Citrus citratus / flexuosus)
Petitgrain (Citrus aurantium)
Rosemary (Rosmarinus officinalis)
Freshen up and clean your air space with the following blend in your diffuser:
5 drops Lemon (Citrus limon)
3 drops Pine (Pinus sylvestris)
2 drops Lavender (Lavandula angustifolia)
Deodorizing Body Oil
Those who sweat excessively and produce strong body odors can use deodorizing oil blends after a shower to help combat the problem.
Although pine oil can be used to address this issue , the blend you choose will likely depend on your personal scent preferences and your gender. Here's how to make two gender-specific blends to try:
Masculine Deodorizing Body Oil:
6 drops Cypress (Cupressus sempervirens)
4 drops Pine (Pinus sylvestris)
3 drops Cistus (Cistus ladaniferus)
2 drops Patchouli (Pogostemon cablin)
Feminine Deodorizing Body Oil:
8 drops Bergapten-free Bergamot (Citrus bergamia)
4 drops Petitgrain (Citrus aurantium)
1 drop Geranium (Pelargonium graveolens)
1 drop Patchouli (Pogostemon cablin)
For either blend, mix together and then add 2-3 drops of the mix to a teaspoon of a carrier oil like coconut (Cocos nucifera) or your favorite unscented lotion. Concentrate on trouble areas like the armpits, inner thighs, etcetera.
For Christmas
Just as the Scots pine is one of the more popular trees for Christmas, the oil is an excellent choice during this time of year as well. There are many ways to use pine oil during the holiday.
If you use artificial trees, you can add a few drops to the tree to create a more realistic scent.
Put a drop on store-bought pine cones. Alternatively, place the pine cones in a sealed bag with a few drops of oil to infuse the scent before placing them around the home.
Place 2-3 drops of pine oil on your fire log. Allow to dry before lighting. Make a blend that includes pine and add it to a bag of potpourri to allow it to permeate through the mix before placing in a bowl.
Add it to your diffuser.
Include pine oil in your room sprays.
You could even add a few drops to your natural cleaner for a clean holiday scent!
Pine Essential Oil Benefits
The health benefits of pine oil include it being anti-infectious, antimicrobial, antirheumatic, antiseptic, antiviral, decongestant, deodorant, diuretic, expectorant, insecticidal, rubefacient, and a tonic. These translate to the following ways it can help you.
Opens Bronchial Passages
Pine oil is a decongestant and expectorant, making it a go-to oils for winter sniffles or any other time congestion is an issue. Use pine oil in a facial steam to help ease the symptoms of asthma, bronchitis, coughs, sinus issues, and sore throats.
Aids in Circulation for Muscles and Joints
We all get aches and pains, and some of us have to deal with acute pains like gout or more chronic problems like arthritis.
Pine oil is a rubefacient, meaning that it increases blood flow when rubbed on the skin. Increased blood flow can help reduce pain and inflammation. Use pine in your massage blends for these issues as well as poor circulation problems.
Helps With Fatigue and Exhaustion
For many of us, 24 hours a day is not enough. There are endless to-do lists, work that piles up, homes that get dirty again as soon as we clean them, and the list goes on.
With our attention being pulled in so many different directions at once, it is no wonder we are exhausted. Many essential oils can help with fatigue, and pine needle oil is one that can help calm an overstimulated body and nervous system.
Other oils you can use or make personalized blends out of include:
Benzoin (Styrax benzoin)
Bergamot (Citrus bergamia)
Cedarwood atlas (Cedrus atlantica)
Clary sage (Salvia sclarea)
Lavender (Lavandula angustifolia)
Melissa (Melissa officinalis)
Roman chamomile (Anthemis nobilis)
Sweet Marjoram (Origanum majorana)
Valerian (Valeriana officinalis)
Vetiver (Vetiveria zizanioides)
Use these oils in your diffuser, as bath oils, in massage oils, or in a personal diffuser.

Use This Infographic On Your Blog
Pine Essential Oil Research, Facts, and Studies
Anticancer Potential
A study published in a 2015 issue of Pharmacognosy Magazine examined the efficacy of Scots pine extract and essential oil against certain breast cancer cells that were not sensitive to estrogen.
The researchers found that the extract suppressed the viability of cancer cells that were estrogen receptor negative more than those that were estrogen receptor positive.
The essential oil proved to be more cytotoxic to both estrogen negative and positive cell lines in breast cancer tissue. [4]
This does not mean that pine oil is a breast cancer cure. However, it shows the oil has potential as a chemotherapeutic agent or chemopreventive for women that have tumors in the breast that are unresponsive to traditional endocrine treatments.
Air Fungicidal
Air quality, as mentioned above, can be a huge factor in making people sick. In the work environment. There is even a phrase, 'sick building syndrome,' that describes what happens when there is poor indoor air quality.
Numerous indoor airborne fungi can make humans sick. The most common are the Aspergillus and Penicillium spp. Among these are:
Aspergillus flavus
A. fumigatus
A. niger
A. parasiticus
A. oryzea
These fungi and their toxins can cause a variety of illnesses and issues such as allergic rhinitis, breathing problems, flu-like symptoms, headaches, watery eyes, and more.
While the fungi was more resistant than the yeasts and bacteria tested, the pine oil was active against all strains at 2.5%. This makes it useful in clearing out problematic microorganisms indoors. [5]
Conclusion
While their are an abundance of pine tree cultivars and numerous ones that produce essential oil, the most common and safe to use in the home environment is that of Pinus sylvestris.
Always make sure that you are getting the correct oil by checking the botanical name. Make sure to do your research on the supplier, so you know you are getting a pure oil.
Once you have it, use pine essential oil for respiratory, nervous, muscular and joint, as well as circulatory issues.
Safety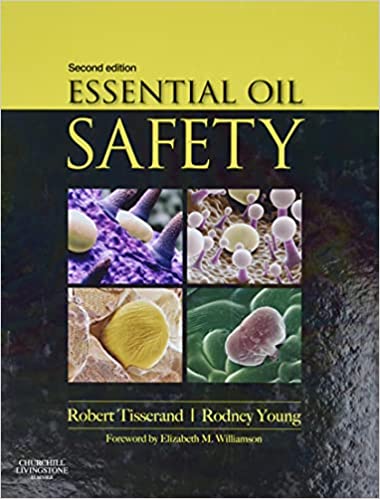 Correct selection and use of essential oils is crucial to ensure that you enjoy the best benefits of oils, without any of the downsides. Remember, some essential oils can be very potent and powerful. We therefore highly recommend this book to all of our readers: Essential Oil Safety: A Guide for Health Care Professionals 2nd Edition