What is Manuka?
Manuka is a fast-growing evergreen shrub that is quite hardy and can grow up to 12 feet in height. Its deep green leaves are set off by small flowers that blossom either white or pink from September through February.
Both the leaves and flowers of manuka are strongly scented. While this is true for all variations, the actual physical characteristics can vary among different populations. Some are merely a creeping plant while others are tree-like.
Other variations can include their branching habits, leaf and flower color or size, and overall density. Manuka is also referred to as kahikatoa, manex, New Zealand tea tree, and red manuka. [1]
Even though it is the only Leptospermum species that is a New Zealand native, manuka has made its way to Australia as well, where it has acclimatized well.
It often grows alongside kanuka (Kunzea ericoides), known as the tree or white manuka. They are similar in some ways and are both considered "ea trees." Kanuka trees are much taller and have different compositions than manuka.
Since they both are harvested for their oil, it is necessary to look for the proper botanical name of manuka, Leptospermum scoparium. Their chemical makeup is different, and they should not be used interchangeably. [2]
The oil of manuka is created through steam distillation of the branches' ends, leaves, and twigs. The oil should be clear to pale yellow. It should smell distinctively fresh.
Manuka essential oil blends well with bergamot (Citrus bergamia), cajuput (Melaleuca cajuputi), ginger (Zingiber officinale), juniper (Juniperus communis), lavender (Lavandula angustifolia), rosemary (Rosmarinus officinalis), tea tree (Melaleuca alternifolia), and more.
You may also have heard of manuka honey. This honey is created by bees after pollinating the flowers of L. scoparium. It shares many of the properties of the oil. It is antibacterial, among other things, and used for many ailments as well. [3]
Manuka Essential Oil Uses
Manuka has a long tradition of uses over the centuries:
The indigenous Maoris used the whole plant from the bark and sap to the seed capsules in beverages and medicinal preparations.
The leaves were decocted for urinary complaints and to reduce fevers.
Leaves were boiled for inhalation use to help head colds.
Decoctions of the leaves and bark eased sore muscles.
Nursing babies were given "pai manuka," which was white emollient gum of the tree.
This was also used on burns as a salve. The bark was chewed for its relaxant properties.
Captain James Cook was thought to have staved off scurvy with a manuka tea.
Today, there are many ways you can use manuka oil at home. Here are just a few:
Canine Care
For those of us that consider our dogs to be family, we want to take care of them as we do the rest of our loved ones. Dogs face unique problems that not only affect them but can also affect the humans around them.
Plus, we don't like seeing our fur babies suffer.
Luckily, in some instances, we can turn to essential oils and avoid using caustic chemicals.
For instance, fleas and ticks are a huge problem. They annoy our animals and can cause excessive biting and scratching due to the bites. Besides that, the bites can cause severe irritation, inflammation, and skin infections in sensitive animals.
Furthermore, these nuisances can bite humans as well and cause many of the same problems.
Manuka can help keep fleas and ticks away by adding a couple drops to 3 ½ ounces of their chemical-free shampoo.
Alternatively, the following oils can all be used in blends to fight the biters:
Neem oil is exceptionally potent, but the scent is not the best and can be quite overpowering. However, mixed with other oils, it isn't too bad and it is effective.
Anti-Flea and Tick Shampoo
3 drops Cedarwood atlas (Cedrus atlantica)
3 drops Manuka (Leptospermum scoparium)
2 drops Eucalyptus lemon (E. citriodora)
1 drop Neem (Azadirachta indica)
1 drop Patchouli (Pogostemon cablin)
Blend the above together and add it to 10 ounces of natural shampoo. Be sure to mix it well, so the oils disburse.
You can also use the above recipe in other manners as well.
For a spray, add the mix to 10 ounces of water. Shake well before using each time.
Add four drops of the mix to a teaspoon of coconut oil (Cocos nucifera). Rub this mix over a soft-bristle brush and thoroughly brush the dog's coat.
Blend the recipe with a tablespoon of apple cider vinegar. Grab a steel comb and old piece of t-shirt or similar material. Soak the material with the vinegar-oil solution, then pull it over the comb's teeth. Comb the hair well before shampooing.
Facial Sprays
Manuka is excellent in facial sprays for acne. It is suitable for balanced and normal to blemished and oily skin. You will want to add it to an essential oil water, floral distillate, or hydrolat.
You can use the following waters and oils in blends:
Bay laurel (Laurus nobilis)
Juniper berry (Juniperus communis)
Lavender (Lavandula angustifolia)
Melissa (Melissa officinalis)
Pine (Pinus sylvestris)
Rosemary (Rosmarinus officinalis)
Tea tree (Melaleuca alternifolia)
Thyme (Thymus vulgaris)
Sage (Salvia officinalis)
Example Acne Tonic:
3 ounces Lavender water
1 ounce Tea tree water
2 teaspoons Aloe vera (liquid)
2 drops Manuka (Leptospermum scoparium)
2 drops Juniper (Juniperus communis)
Mix all together in a spray bottle. Shake well and refrigerate for 24 hours. Shake again then strain through a natural coffee filter or cheesecloth to remove any remaining oil globules.
This tonic for face acne can be used after cleansing the skin, or throughout the day to refresh clean skin.
Skin Care
Other than acne, there are other ways to use manuka for skin care.
Athlete's Foot:
Add three drops of manuka to a teaspoon of tamanu (Calophyllum inophyllum) oil and rub over the affected areas of the feet.
Cellulite:
Manuka can be added to homemade exfoliate rubs to reduce the appearance of cellulite. Likewise, it is helpful in detoxifying blends.
Dandruff:
The oil is an exceptional addition to natural shampoos to fight dandruff.
Eczema:
Manuka and German chamomile (Matricaria recutita) are both useful in cases of eczema when blended proportionately with carriers like evening primrose seed (Oenothera biennis) oil.
Head Lice:
Manuka, along with several more oils, is a useful head lice deterrent.
Jock Itch:
Dilute two drops of manuka oil in a bowl of water. Mix well and wash the affected area. You can also add two drops to a teaspoon of a carrier oil of choice and massage into the area either in the evening or morning.
Nails:
A person's nails can show a lot about their health. Medical practitioners and healers in other countries use their condition to determine what sort of issues are going on in the body.
There are many ways we can help our nails, whether to strengthen them, fight fungal or other infections, or stimulate growth. Essential oils can help with all of those.
Manuka oil is especially useful for nail infections on the hands or feet.
Ringworm:
Ringworm is a fungal infection, it does not come from worms. Children and those involved in contact sports often come in close contact with one another, spreading the affliction.
Apply one drop neat of manuka, palmarosa (Cymbopogon martinii), or tea tree (Melaleuca alternifolia) oil to the affected area. Do not use for more than ten days.
If this does not clear it up, you can then mix 30 drops of manuka into a teaspoon of tamanu (Calophyllum inophyllum) oil and apply this over the area once a day.
Rosacea:
Rosacea is not acne as some think; it is an inflammatory condition. Methods for reducing it are much like acne; however, different oils are used in most cases.
Some oils can be used for both, and manuka is one of them.
Shaving:
Different volatiles can be used in homemade shaving oils depending on whether you need an antiseptic, soothing, or cooling blend.
Manuka works well as an antiseptic agent.
Wound Wash
On top of all of the above benefits of manuka for the skin, it is excellent for cuts and scrapes, as well as other wounds.
Manuka fights infection and promotes healing, even in stubborn wounds that are inflamed and resistant to treatment.
Add one drop of manuka oil to a teaspoon of manuka honey that rates superior high grade on the manuka honey factor (MHF) scale. [4]
Rub this around, not in, the wound as needed.
Manuka Essential Oil Benefits
The oil of Leptospermum scoparium has many benefits. It is considered to be:
Analgesic
Antibacterial
Antibiotic
Antifungal
Antihistamine
Anti-inflammatory
Anti-infectious
Antimicrobial
Antiseptic
Astringent
Cytophylactic
Deodorant
Digestive
Expectorant
Immunostimulatory
Insecticidal
Sedative
Spasmolytic
Vulnerary
The following examples are some of the ways these health benefits can translate to home use.
Eases Symptoms of Respiratory Ailments
One of the more amazing qualities of manuka is its effect on the respiratory system. It is an expectorant, immunostimulant, spasmolytic, and more.
The terpenes and other compounds in manuka essential oil can help with asthma, bronchial infections, catarrh, colds, congestion, coughs, flu symptoms, hay fever, and more.
Helps Reduce Cold Sores
Cold sores are caused by herpes simplex virus 1 or HSV-1. Most people feel them coming on with a tingling sensation at the infection site or itching.
They are not only annoying but can be quite painful as well as they morph. Unfortunately, once the virus is in the system, it does not go away, and there is no cure.
It lies dormant and often presents itself at the most inopportune times, such as with stress, the holidays, or too much sun.
Some essential oils can help reduce the severity of the symptoms and the longevity of the breakout. Manuka is one of them.
Other antiviral oils that can be of assistance are:
Clove bud (Syzygium aromaticum)
Eucalyptus radiata (E. radiata)
Melissa (Melissa officinalis)
Oregano (Origanum vulgare)
Sage (Salvia officinalis)
Star anise (Illicium verum)
Tea tree (Melaleuca alternifolia)
Thyme linalol (Thymus vulgaris ct. linalool)
Prevents Mold and Mildew
If you are a gardener, then you know the plight of having to protect your plants from mold and mildew formation.
This usually occurs from overwatering or watering the plants incorrectly, meaning letting the water hit the leaves instead of the soil below, where the water can reach the roots more effectively. Large spots of standing water are the culprit, especially when the temperature cools.
Plant teas work wonderfully against this problem, and elderberry plant tea is one of the best. To four pints of this tea, add two drops of manuka essential oil. Shake well and regularly while spraying the plants.
Other oils you can use are:
Cinnamon leaf (Cinnamomum zeylanicum)
Clove bud (Syzygium aromaticum)
Geranium (Pelargonium graveolens)
Oregano (Origanum vulgare)
Patchouli (Pogostemon cablin)
Tea tree (Melaleuca alternifolia)
If you cannot get or make elderflower (Sambucus canadensis) tea, you can add the drops of oil to your normal gardening formula at the same ratio.
Repels Insects
Manuka is effective against fleas, ticks, and the greenfly, which is an aphid that infests gardens. [5]

Use This Infographic On Your Blog
Manuka Essential Oil Research, Facts, and Studies
Virucidal Against Herpes Simplex 1 and 2
In in-vitro testing, researchers found that manuka oil was highly effective against both HSV-1 and HSV-2.
When pretreating the cells one hour prior to infections, both strains were inhibited. Unfortunately, this is not practical in humans.
However, after the virus had already infected the host cells, treatment by manuka oil inhibited replication by 41%. Two of the ß-triketones in the oil, flavesone and leptospermone, had the same effect and are therefore the constituents responsible for the action. [6]
Anti-photoaging Activity
In a research study on mice published in Evidence-based Complementary and Alternative Medicine, it was determined that manuka oil can help reduce the wrinkles and skin thickness due to UVB-induced irradiation. [7]
Antibacterial Effects Against Oral Pathogens
In a study from 2004, researchers tested various essential oils against oral pathogens.
The oils used were eucalyptus, lavandula, manuka, rosmarinus, and tea tree. Botanical names of the oils were not specified.
The pathogens they tested these oils against were:
Actinobacillus actinomycetemcomitans
Fusobacterium nucleatum
Porphyromonas gingivalis
Streptococcus mutans
Streptococcus sobrinus
Lavandula acted as a bacteriostatic, while all of the others had bactericidal properties. All of the oils were effective, but manuka oil came out on top. [8]
Manuka could also be an addition to new mouthwash products to fight dental plaque and gingivitis due to its analgesic, antibacterial, and other healing properties. [9]
Infections and Immune-Related Diseases
Through multiple analyses, scientists confirmed that both manuka and kanuka are effective on four strains each of bacteria and fungi.
Furthermore, the anti-inflammatory and antimicrobial effects did not interfere with the immune system.
The scientists of this study, published in the February 2016 Journal of Microbiology, Immunology, and Infection believe that the oils and extracts are great candidates for food supplements, medical cosmetology agents, and pharmaceutical antibiotics.
Methicillin-Resistant Staphylococcus Aureus (MRSA)
MRSA is a particularly virulent form of staph infection that, as its moniker suggests, is resistant to traditional treatments.
Manuka oil has been found to be highly effective in inhibiting this strain, which is pervasive in hospitals and nursing homes.
The oil causes serious cell damage and loss of viability. [10]
Conclusion
Manuka essential oil is lesser known than tea tree, and while it is gaining traction in aromatherapy and home use, many more people have heard more of manuka honey.
Both have considerably attractive healing properties and can be used for a wide variety of ailments, as shown above.
While they can both be used externally, manuka oil itself is not recommended for internal use unless under the direction and supervision of your doctor and an aromatherapist trained explicity in such application. Choose manuka honey for this instead.
There are also variations in the effects of the manuka oil that is made, so be sure to buy from a reputable supplier, preferably one that produces reports on the chemical profile of the oil.
Safety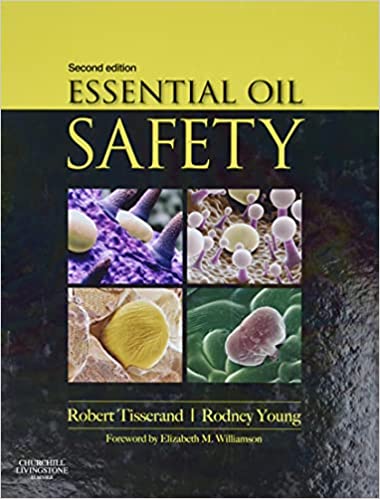 Correct selection and use of essential oils is crucial to ensure that you enjoy the best benefits of oils, without any of the downsides. Remember, some essential oils can be very potent and powerful. We therefore highly recommend this book to all of our readers: Essential Oil Safety: A Guide for Health Care Professionals 2nd Edition