What is Allspice?
Allspice is also known as pimento, pimenta, or Jamaican pepper. The botanical name may be referred to as Pimenta officinalis. You may see the oil called pimento berry oil or pimento leaf oil. This oil should not be confused with Pimenta racemosa, or West Indian Bay.
The tree is native to the West Indies and South America. It is cultivated mainly in Jamaica and Cuba, and the oil is distilled from imported berries in both Europe and the USA.
Due to it having less eugenol content than the leaf, the oil from the berry is more popular in aromatherapy. Eugenol is a known irritant to both mucous membranes and skin. It can be found up to 96 percent in the leaves but is around 40-60 percent in the berry. [1]
Because of its chemical makeup, allspice oil should not be used by anyone pregnant or nursing, anyone on multiple medications, children, or the elderly.
The oil is made through steam distillation of either the berries or leaves. The berry oil will be pale yellow and has a more balsamic scent. The oil from the leaves is darker, from a yellowish-red to an almost brown color. Its scent is more clove-like.
Allspice oil blends well with other spice oils, geranium (Pelargonium graveolens), lavender (Lavandula angustifolia), neroli (Citrus aurantium var. amara), patchouli (Pogostemon cablin), and ylang ylang (Canaga odorata var. genuina).
Allspice Essential Oil Uses
Historically, allspice has been used internally for digestive issues. Externally, it's analgesic qualities made it helpful for pain.
Today allspice is used widely as a flavoring agent in the food and beverage industry. It is also used for its fragrant qualities in soaps and personal care products as well as in perfumes.
The spice is used extensively in the kitchen. It earned its moniker due to smelling and tasting like a mix of cinnamon, cloves, and nutmeg, with a hint of pepper.
Perfume
Allspice berry is a unique oil that can be used as a bridge between masculine base and middle notes. However, it can also be used as a bridge between middle and top, depending on fragrance preferences. [2]
Massage
Allspice is helpful with muscle aches and pains and offers the benefit of warmth as well as an analgesic quality. The oil's high eugenol content can cause irritation to the skin, so should be highly diluted in any topical use.
Tisserand recommends a maximum of 0.15 percent dilution. Besides sensitization, the oil is possibly carcinogenic due to the methyleugenol content. One drop to two tablespoons or one ounce of a carrier oil will be sufficient for massage and within safe limits.
Cold Relief
Allspice is known to be helpful in times of respiratory illness. The following recipe can be useful for diffusion to open the sinuses and help breathing:
6 drops Cardamom (Elettaria cardamomum)
4 drops Thyme linalol (Thymus vulgaris ct. linalol)
2 drops Allspice (Pimenta dioica)
2 drop Geranium (Pelargonium graveolens)
You can also mix this blend together, and use one drop of it on a tissue or a cotton ball for a personal inhaler.
Cardamom and thyme linalol are both good for muscle pains and are anti-inflammatory oils on top of being good for bronchial congestion.
The above blend makes approximately a two percent dilution in two tablespoons of a carrier and would be helpful on sore muscles or for a small amount rubbed on the chest for colds. Because of the allspice, be sure to do a skin test to determine sensitivity.
Antidepressant
There are many oils that can be used in times of depression. Allspice is helpful for this, anxiety, nervous exhaustion, and all-around stress. Try the following recipe in your diffuser to lift the spirits and create a relaxing environment:
10 drops Geranium (Pelargonium graveolens) or Sweet Orange (Citrus sinensis)
5 drops Black Pepper (Piper nigrum)
3 drops Allspice (Pimenta dioica)
2 drops Lavender (Lavandula angustifolia)
Allspice Essential Oil Benefits
The benefits of allspice can be attributed to the high eugenol content of the oil. Eugenol is also found in clove (Syzygium aromaticum) oil, and they share many of the same health benefits.
Stimulates Circulation
One of the health benefits of allspice oil is it a warming oil, which stimulates circulation and blood flow.
Eases Muscle Cramps
Allspice is a 'hot' or warming oil, as well as an analgesic. Both of these qualities make it helpful in reducing muscle cramps by acting as a topical painkiller. It stimulates blood flow, which also helps with pain and makes it useful for arthritis, spasms, and rheumatism.
Keep in mind the oil must be highly diluted in a carrier.
Aids Digestion
Allspice has long been used for digestive issues, including flatulence, constipation, and general stomach upset.
Diffuse the oil to restore digestive balance. Allspice essential oil should not be ingested.

Use This Infographic On Your Blog
Allspice Essential Oil Research, Facts, and Studies
Allspice essential oil has not been studied widely in humans, but it does show some interesting qualities.
Antitumor Actions
Extract of allspice was tested against androgen receptor (AR) signaling, a key factor in prostate cancer. Treating prostate cancer cells with aqueous allspice extract (AAE) created a condition in which apoptosis (cell death) occurred, and AR signaling was reduced.
The compound that caused this effect was eugenol, found in allspice oil in large amounts. It is pro-apoptosis, anti-AR, and antiproliferative, showing promise for the use of AAE in the treatment of prostate cancer in the future. [3]
Another study states this effect is also proven on breast cancer cells and further states that allspice may find its way out of kitchens and into medicine cabinets. [4]
Antioxidant Activity
The essential oil distilled from Jamaican allspice berries was shown to have high antioxidant activity comparable to pure eugenol. Both samples tested excelled at radical scavenging as well as metal chelating capacity. [5]
Natural Fumigant
In 2009, scientists set out to determine the efficacy of 26 oils for insecticidal activity against the Japanese termite. The allspice oil outperformed all but one, ajowan (Trachyspermum ammi). Further studies were recommended to determine the plausibility of widespread application. [6]
Conclusion
Allspice is a wonderfully scented spice and oil. It should not be confused with West Indian Bay, whose botanical name, Pimenta racemosa, is very similar. Look for the berry oil of the Pimenta dioica.
The spice tastes and smells like a mixture of cinnamon, clove, and nutmeg with a hint of pepper. The oil has the same type of warm, spicy-sweet scent.
P. dioica can help with chills, colds, influenza, and respiratory congestion. It is also a warming analgesic that increases blood flow and can be used to soothe muscular aches, pains, and spasm.
Allspice is high in eugenol content and can be irritating to mucous membranes and the skin. This oil should always be highly diluted, and a skin patch test must be performed. It should not be used on children or the elderly, if pregnant or nursing, or if on multiple medications.
Safety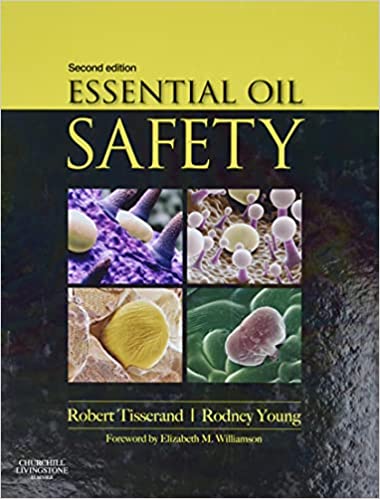 Correct selection and use of essential oils is crucial to ensure that you enjoy the best benefits of oils, without any of the downsides. Remember, some essential oils can be very potent and powerful. We therefore highly recommend this book to all of our readers: Essential Oil Safety: A Guide for Health Care Professionals 2nd Edition