What is Galbanum?
Galbanum is also known as galbanum gum or resin, or 'bubonion.' The herb features a smooth stem with large flowerheads that sprout small yellowish flowers bearing seeds.
The plant is reminiscent of fennel.
To harvest galbanum for oil production, a small incision is made in the collar of the root, right at the base of the stem. This allows for the milky juice or gum resin to seep out, harden into brown 'tears' and be collected.  
The plant is native to western Asia and the Middle East. It is mainly produced in Afghanistan, Iran, Lebanon, and Turkey. However, distillation is usually in Europe or the United States.
There are multiple types of galbanum. A liquid-soft type is known as Levant galbanum. There is also a harder Persian galbanum. For oil production, the Levant type is used. Besides the essential oil, a resinoid that is often used as a fixative is also produced.
Steam or water distillation of Levant galbanum produces an oil that can be colorless or a pale olive-yellow.  There are no contraindications known for this oil.
Galbanum blends well with floral oils like Lavender (Lavandula angustifolia), Hyacinth (Hyacinthus orientalis), Geranium (Pelargonium graveolens) and more. It also works well with spicy and 'green' oils.
Galbanum Essential Oil Uses
This oil goes way back in history. Hippocrates used it as medicine, and Pliny thought it to have 'magical powers.' He also believed it to drive away or kill serpents. It has been used as incense by ancient civilizations, for cosmetics in Egypt, as well as in the embalming process. [1]
Today, it is often used in Eastern medicine for treating wounds and skin disorders and for relieving problems of the digestive and nervous systems.
Skin Care
Galbanum essential oil can be beneficial in blends for skin care issues like acne and scar treatments. It is an anti-inflammatory oil that possesses antimicrobial properties so is also helpful in treating small wounds such as abrasions and small cuts.
Perfumes
Galbanum has long been used in the perfume industry. For the home enthusiast, it is helpful to know that the oil is both a feminine and masculine top note.
The top notes are the last added to the blend and are the most volatile. They are the ones that are noticed first in a scent. They also dissipate first, giving way to the longer lasting middle note blends.
Respiratory System
The volatile oil of F. galbaniflua can be added to the diffuser when making a blend to help with respiratory complaints. Asthma, bronchitis, catarrh, coughs, and more can be eased with the inhalation of galbanum.
Other oils that help with respiratory distress include:
Eucalyptus (dives, globulus, lemon, radiata)
Peppermint (Mentha piperita)
Cedarwood Atlas (Cedrus atlantica)
Lavender (Lavandula angustifolia)
This list is by no means exhaustive, and many times it takes experimentation on the user's part to determine the best oils and blends for their particular condition.
Spooky Mood Diffusion
There are a number of oils associated with different holidays. If you want to set the mood for Halloween or perfume gift bags for guests, galbanum can come in handy.
Other oils that work for this holiday include Cedarwood Atlas (Cedrus atlantica), Cypress (Cupressus sempervirens), Orange, sweet (Citrus sinensis), Patchouli (Pogostemon cablin), and Vetiver (Vetiveria zizanoides).
Galbanum Essential Oil Benefits
Ferula galbaniflua resin oil has many qualities that make it beneficial for the home user. For starters, it has no contraindications and is not irritating, toxic, or sensitizing.
This oil is also one of the few that can be used while pregnant or nursing. It improves circulation and reduces stress, which are both qualities that someone expecting can benefit from.
Improves Circulation
If you are suffering from a sluggish circulatory system, galbanum can help. Add galbanum to a massage blend that includes other oils that get things moving. Muscular aches and pains, rheumatism, and arthritis can all benefit from massages and body oils containing galbanum.
Eases Digestive Disturbances
People in the East parts of the world know that galbanum is helpful for easing digestive disturbances. They use it regularly for symptoms like flatulence, indigestion, and abdominal cramps.
Add a couple drops of galbanum to a teaspoon of carrier oil and massage the abdomen for five minutes up to three times a day to ease digestive troubles.
Calms Nerves and Reduces Stress
This oil has an earthy and woody scent that can promote calm. Everyone deals with stress these days, and it can be exceedingly helpful to turn to essential oils to promote peace and tranquility in our lives.
Galbanum, lavender, Melissa (Melissa officinalis), bergamot (Citrus bergamia), benzoin (Styrax benzoin), and German or Roman chamomile (Matricaria recutita or Anthemis nobilis) are just a few of the oils that can help you gain peace in an otherwise hectic world.
Use This Infographic On Your Blog
Galbanum Essential Oil Research, Facts, and Studies
There is very little research to be found on Galbanum essential oil. Currently, there are only three results on PubMed at the time of this writing. Hopefully, in the near future more scientists will be asking 'what is galbanum' and determining what it can do.
Novel Applications of a Traditional Medicine
Galbanum is also known as Ferula gummosa. In 2016, researchers decided to investigate the plant and determine its applications. The results of various ethnobotanical studies of the plant up to 2015 were collected and reviewed. [2]
Traditionally, the plant has been used in many ways and for a variety of conditions:
Antiflatulent
Anti-inflammatory
Antimicrobial
Anti-seizure agent
Antiseptic
Anti-spasm
Memory enhancement
Pain relief
Spasmolytic
They determined that the plant has proven to be effective in the above conditions. More studies will need to be done on a wider scale to apply these to pharmaceutical benefits.
Unique Aromatic Composition
In 2009 some botanical scientists wanted to see what phytochemicals contributed to the scent of galbanum. Even though there are large amounts of monoterpenes present in the volatile plant matter, they found that much of the aroma comes from constituents found in much lesser quantity in the oil, pyrazines. [3]
Another site, Fragrantica, lists more micro-constituents that lead to the unique aroma of galbanum. These include myristica, which is also found in nutmeg and gives both plants a minute hallucinogenic quality. [4]
Conclusion
Galbanum is not a well-known oil, and there has been a severe lack of studies done on the volatile oil of the Ferula galbaniflua. Nonetheless, the plant and its oils have been used for medicinal purposes for thousands of years.
The oil is one with no known contraindications and seems to be safe for even those who are pregnant. It is non-toxic and non-sensitizing.
It is used therapeutically to diffuse for stress and nervous disorders. As a massage oil ingredients, galbanum can help ease flatulence and other digestive issues like indigestion.
If there is a small scrape or other disturbance of the skin like acne, galbanum can help heal it with its anti-inflammatory and antimicrobial qualities. The oil may also help reduce scarring.
Safety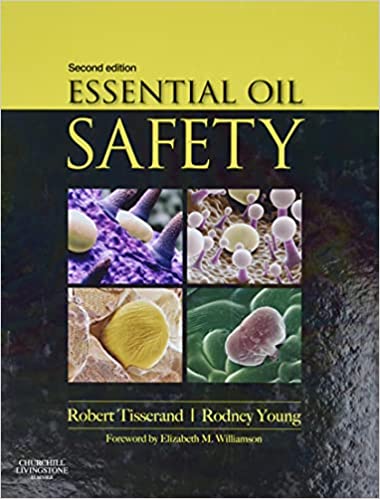 Correct selection and use of essential oils is crucial to ensure that you enjoy the best benefits of oils, without any of the downsides. Remember, some essential oils can be very potent and powerful. We therefore highly recommend this book to all of our readers: Essential Oil Safety: A Guide for Health Care Professionals 2nd Edition