What is Caraway?
The caraway plant is a biennial herb that grows to approximately two feet in height. It features umbels of flowers that may be white or pinkish on top of fine-cut and feathery leaves.
The herb is native to Western Asia and Europe and has been used by civilizations for thousands of years, dating back at least eight centuries to the ancient Romans and Egyptians. [1]
The self-seeding plant is easy to grow and can now be found throughout the world, including in the United States. It is widely cultivated in various countries such as Austria, Egypt, Germany, Hungary, Holland, India, Russia, Scandinavia, and Spain.
Caraway seeds are the dried fruit of the plant. They have a sharp taste reminiscent of anise (Pimpinella anisum), which is another oil-producing plant of the Apiaceae family.
The seeds have long been used to add flavor to meals. They are often paired with meat and vegetable dishes as well as used in foods like breads and sauerkraut. They are small, being only about a twentieth of an inch, and dark brown in color. [2]
Caraway essential oil is produced through steam distillation of the seeds, which yield approximately 2-8% oil. [3]
When purchasing, look for pale yellow or colorless liquid. It darkens to brown as it ages, so keep that in mind.
Do not confuse caraway with black caraway (Nigella sativa), which is often erroneously called black cumin, black cumin seed, or black onion. Always look for the botanical name of Carum carvi on the bottle, which should also be dark to protect the oil within.
Caraway seed oil blends well with other spice oils like cinnamon (Cinnamomum zeylanicum), clove bud (Syzygium aromaticum), and cassia (Cinnamomum cassia). It also goes well with geranium (Pelargonium graveolens), grapefruit (Citrus paradisi), and more.
It is a very strongly-scented oil, so be wary when using and start with a small number of drops so as not to overpower your blend.
The oil is non-sensitizing and non-toxic. That being said, it could cause dermal irritation. Be sure always to dilute appropriately and perform a skin patch test before using.
Caraway Essential Oil Uses
Traditionally, caraway seed uses include fighting a multitude of ailments, such as: [4]
Aiding lactation
Easing pain during menstruation
Flatulence and indigestion
Restoring appetite
Ridding the body of intestinal parasites
Vertigo
At home, you can use the oil in numerous ways as well:
Cleansing Oil
Instead of using abrasive exfoliants or harsh chemicals on your skin, you can make cleansing oils and balms. Logic says that putting oil on oily skin would be counterproductive, but with the right ones, it can help rid the skin of excess oil and help with acne.
Caraway essential oil is one of many that can be added to the right plant oil like apricot kernel (Prunus armeniaca) or coconut (Cocos nucifera) to use as a cleanser.
Use a cleansing oil as you would a regular store-bought cleanser.
Perfumes / Scenting Homemade Products
If you make your own lotions, perfumes, soaps, or other products that you use essential oils to scent, you probably don't give much thought to caraway seed oil.
Caraway is a masculine middle scent that could be a great addition to your products.
Children's Tummy Ache Massage Oil
When it comes to children, extra care must be taken when choosing what essential oils to use. Caraway seed oil is useful in small amounts for tummy troubles, along with the following:
Make your oil by choosing one or a blend of the above oils. Add five drops to a tablespoon of carrier oil. Massage a small amount on the child's abdomen in a clockwise motion. Doing the same to the back can provide added relief.
Caraway Essential Oil Benefits
There are numerous health benefits of caraway seeds that people have utilized for centuries. You can get a lot of these benefits from the oil as well.
Eases Endometriosis Symptoms
There's no way around it, endometriosis is one of those ailments that just sucks. Between days of not being able to get out of bed when menstruating, to pain during sex and a lot of discomfort at other times, relief in any manner is welcome.
While essential oils cannot cure endometriosis, they can provide a bit of the relief you are looking for. One way is through taking sitz baths with essential oils in them. Caraway seed oil is one of the better essential oils for easing the pain.
Relieves Intestinal Problems
Whether you have indigestion or flatulence from that meal you just couldn't resist, caraway oil can help.
Many volatile oils help with both, so you can choose one or more of the following oils, add 5 drops to a teaspoon of a carrier oil, and rub it either on the upper or lower abdomen as needed. For flatulence, rub in a clockwise direction.
Aniseed (Pimpinella anisum)
Black pepper (Piper nigrum)
Cardamom (Elettaria cardamomum)
Coriander seed (Coriandrum sativum)
Dill seed (Anethum graveolens)
Fennel, sweet (Foeniculum vulgare)
Peppermint (Mentha piperita)
Spearmint (Mentha spicata)
In addition, you can drink caraway tea, which has long been used to ease intestinal upset.
Fights Fungal Infections
Many essential oils have antifungal properties, and caraway seed oil is one of them. Other oils in this category include, but are not limited to:
Bay laurel (Laurus nobilis)
Cinnamon leaf (Cinnamomum zeylanicum)
Ho wood (Cinnamomum camphora ct. linalool)
Manuka (Leptospermum scoparium)
Oregano (Origanum vulgare)
Patchouli (Pogostemon cablin)
Tea tree (Melaleuca alternifolia)
Thyme (Thymus vulgaris)
When using these oils, always research the correct way they should be applied for your particular infections.
Use This Infographic On Your Blog
Caraway Essential Oil Research, Facts, and Studies
There are a number of studies that back up anecdotal folklore of what caraway is traditionally used for.
Anticonvulsant
In a study published in the Iranian Journal of Medical Sciences, researchers reported that their testing of caraway extract and essential oil demonstrated anticonvulsant properties. The essential oil had more of an effect than the aqueous extract.
The oil, known as "black zeera" in Iran, was tested in mice. The positive control was Diazepam, yet they discovered the effects from caraway was not due to it being a muscle relaxant. These results confirmed the antiepileptic uses in folk medicine. [5]
Antioxidant Activity
In 2016, researchers confirmed the high carvone content in C. carvi provided extensive antioxidant activity that could prove useful in preserving products in the cosmetic, food, and pharmaceutical industries. [6]
Conclusion
Caraway seed has been utilized both medicinally and in the culinary world since ancient times. Modern science is slowly catching up with folk medicine and finding out that its uses are not just anecdotal in some cases.
Caraway seed oil can be used in many of the ways that the actual seeds are used. Just be sure to obtain the pure, correct oil, labeled botanically as Carum carvi.
Safety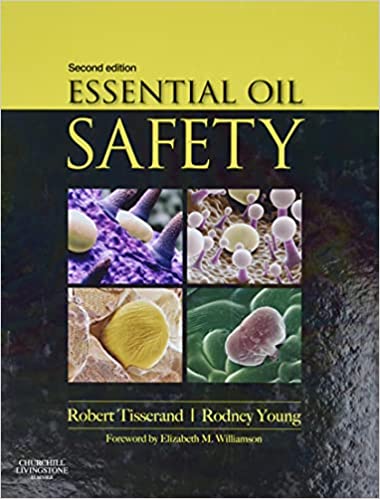 Correct selection and use of essential oils is crucial to ensure that you enjoy the best benefits of oils, without any of the downsides. Remember, some essential oils can be very potent and powerful. We therefore highly recommend this book to all of our readers: Essential Oil Safety: A Guide for Health Care Professionals 2nd Edition