What is Davana?
Davana is a small herb that only grows to approximately two feet tall. It has white, silvery, down leaves with yellow flowers that bloom with tiny, fragile seeds.
Dhavanam, as it is known to locals where it grows, is native to Southern India. It is primarily found in Andra Pradesh, Karnataka, Tamilnadu, and Maharashtra. The fragrant plant is used to glorify the Indian idol Lord Shiva.
In India, the flowers are made into garlands for ceremonies and blossoms decorate the altars. It is also used in Ayurvedic medicine.
While this oil was hardly known not too many years ago, an increasing number of people are learning about it, and so demand is going up. As such, farmers and distributors have been raising the price, which is reflected in the cost of davana oil.
The essential oil is produced through steam distillation of the flowering tops and leaves. It is an amber to dark yellow liquid.
Davana blends well with basil, cardamom (Elettaria cardamomum), clary sage (Salvia sclarea), frankincense (Boswellia carterii), geranium (Pelargonium graveolens), lemon (Citrus limon), may chang (Litsea cubeba), vetiver (Vetiveria zizanioides), and many more.
Davana Essential Oil Uses
Davana is highly prized in the perfume industry. It has a unique quality that makes it smell different on each person, which results in a scent that is genuinely unique for everyone.
It is also used in the food and beverage industry but should be avoided by those who are pregnant or nursing.
There are a variety of ways to use this volatile oil with a distinctive profile at home.
Aromatherapy
Davana has a wide variety of constituents that provide multiple benefits when being diffused. For instance, it can help with depression, clean the air, and keep insects away all at once!
Massage
Davana's unique properties make it great for a relaxing or sensual massage. Furthermore, it can be used as an anti-infectious oil when diluted in a carrier oil, in addition to being useful for bug bites, cuts and scrapes, and more.
Always dilute it with a carrier oil, so you do not harm your skin.
Perfume
If you enjoy making your own perfume, try adding davana to your next recipe. Experiment with a fragrance that could be used on both men and women and see how different it smells on each person.
Davana Essential Oil Benefits
Davana has a unique chemical makeup that provides many varied benefits.
Enhances Sexual Vigor
Being an aphrodisiac is one of the ways that davana sets itself apart from other essential oils. You can add it to your bedroom diffuser blend or use it in a sensual massage oil.
It is especially useful for men in certain situations. According to Valerie Worwood, this oil can be blended with clary sage (Salvia sclarea) and vetiver (Vetiveria zizanioides) to help them "hold back" during passionate moments. [1]
Can Help With Drug Withdrawal
Obviously, drug abuse is rampant in most societies, and there are no signs of it going away soon. Withdrawals are an often painful and emotional process not only for the person kicking the habit but also for their loved ones.
Aromatherapy, like modern medicines, cannot provide immediate relief. However, essential oils can help ease some of the symptoms, such as anxiety, cramps, headaches, insomnia, nausea, trembling and palpitations, and sweats.
Davana is one of the oils that can be of assistance. It is an antidepressant, calmative, nervine, and stomachic. Other volatiles that can help are: [2]
Eases Women's Issues
On top of everything else davana can do, it can help women through issues only they suffer, such as menstrual cramps, menopause symptoms, and the anxiety, indigestion, irritability, stress, and tension that comes with both.

Use This Infographic On Your Blog
Davana Essential Oil Research, Facts, and Studies
There are not a lot of studies that have been performed on davana essential oil, as worldwide attention has not been strong until recent years. However, there are some interesting findings.
Anti-inflammatory
In a study published in a 2016 issue of the Indo American Journal of Pharmaceutical Research, scientists found that davana has potent anti-inflammatory actions, similar to those of sodium Diclofenac, in in-vitro studies.
Antioxidant Activity
In a 2011 edition of the Journal of Pharmacy and BioAllied Science, researchers studied the antioxidant properties of the aerial parts of davana due to the flavonoid and phenol content within them.
After thorough testing, they determined that the dhavanam plant has extensive antioxidant properties. [3]
Arthropod Deterrent
A key constituent of davana is the sesquiterpene davanone. Researchers are currently studying davana oil as a potential arthropod deterrent, which means it would help keep away certain invertebrate insects, crustaceans, and spiders. [4]
Conclusion
There are no other oils with the unique makeup of davana essential oil, mainly due to one of its main constituents, davanone.
This oil can be used to help the respiratory system, increase sexual vigor, calm menstrual cramps, ease stress, and even could help those with arachnophobia keep their fears away.
More studies need to be performed on this oil to see what other amazing things it can do. For now, experiment with this "in a class of its own" oil to see how it works best for you. As always, do your research, only buy from a reputable distributor, and adhere to safety precautions.
Safety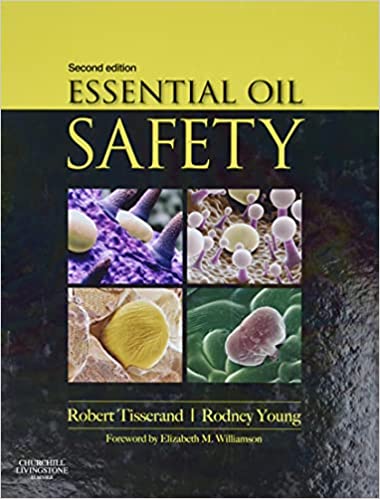 Correct selection and use of essential oils is crucial to ensure that you enjoy the best benefits of oils, without any of the downsides. Remember, some essential oils can be very potent and powerful. We therefore highly recommend this book to all of our readers: Essential Oil Safety: A Guide for Health Care Professionals 2nd Edition